Body Memory Works Both Ways
May 19, 2018
by Brenda Wilbee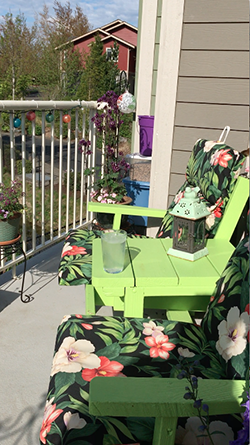 We often talk about body memory
when it comes to trauma. We can forget it works both ways. Body memory can take us back to the very best of our lives.

When I painted my grandfather's garden bench and found some new cushions I liked, I sat down with a good book—and was surprised by the serenity I felt. I noticed the same sensation when I went out to read a second time. The serenity came from deep within, from some mysterious place. The third time I went out, I put down my book to just feel it—and within seconds the same serenity and contentment returned. What was going on?

It finally came to me. My body was remembering sitting on this very same bench with my grandfather as a six- and seven-year-old kid, out by his fishpond, overlooking Boundary Bay and where I'd been born.

But it wasn't just Grandpa's bench. . .