Reflection
Body Memory Works Both Ways
May 19, 2018 by Brenda Wilbee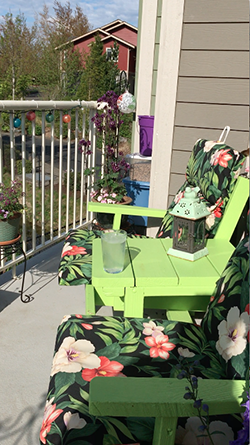 We often talk about body memory
when it comes to trauma. We can forget it works both ways. Body memory can take us back to the very best of our lives.

When I painted my grandfather's garden bench and found some new cushions I liked, I sat down with a good book—and was surprised by the serenity I felt. I noticed the same sensation when I went out to read a second time. The serenity came from deep within, from some mysterious place. The third time I went out, I put down my book to just feel it—and within seconds the same serenity and contentment returned. What was going on?

It finally came to me. My body was remembering sitting on this very same bench with my grandfather as a six- and seven-year-old kid, out by his fishpond, overlooking Boundary Bay and where I'd been born.

But it wasn't just Grandpa's bench. . .
fear and faith
May 05, 2018 by Brenda Wilbee
BRUCE LARSON, a former pastor,
used to ask, "What would you do in life if you weren't afraid?
I'm reading Katie's Life of Pi and Yann Martel deals with this a lot via his main character Pi. Pi is sharing a lifeboat on the Pacific Ocean with a Bengal tiger, and probably someone who knows a little about fear--and faith. Pi says: I must say a word about fear. It is life's only true opponent. Only fear can defeat life.
Footloose and Fancy Free
Mar 27, 2018 by Brenda Wilbee

EIGHTEEN YEARS OLD and headed for college
—that was years ago. I was living in Mesa, AZ, and on "move in" day at at Grand Canyon College, Fall 1970, my best friend Wayne rolled into the drive with a borrowed VW van. I had everything ready: Six orange crates of everything I owned. Since then I've moved a bit. Okay, a lot. And with each move, I drag more "stuff." I was fifty when I started to downsize. My father told me it happens. That psychologically we begin yearning for simplicity. I'm sixty-five now. I crave simplicity. And I've finally figured out why.
On Aging
Jan 30, 2018 by Brenda Wilbee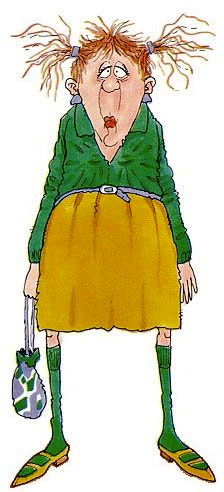 "Life should NOT be a journey to the grave with the intention of arriving safely in an attractive and well preserved body, but rather to skid in sideways, chocolate in one hand, wine in the other, body thoroughly used up, totally worn out and screaming 'WOO HOO what a ride!'"
—Hunter S. Thompson, The Proud Highway: Saga of a Desperate Southern Gentleman.

Of course, this was written by a man.