Another Winter in Skagway!
MY WRITER FRIEND DAWN
and I just booked our tickets for another wild spree in the North. This time we're flying to Whitehorse. Some fun things to do there. We'll rent a car and make the attempt to drive the pass down into Skagway. Now why would we want to do that? It can be whiteout conditions at the border. But I've been stranded before, holed up in my car with a sleeping bag and granola bars, waiting for the snow plow to come through. It's actually kind of fun. This time, I think, we'll take some of Whitehorse's chocolate red wine and that lovely cheese Kari Rain found. Seriously...
.
If
we get to Skagway without driving off the road, a walk down Broadway will reveal signs at just about every window, creatively announcing CLOSED FOR WINTER.
So why are we doing this? Because not everything is shut down, and everywhere you look the beauty will knock you off your feet faster than black ice.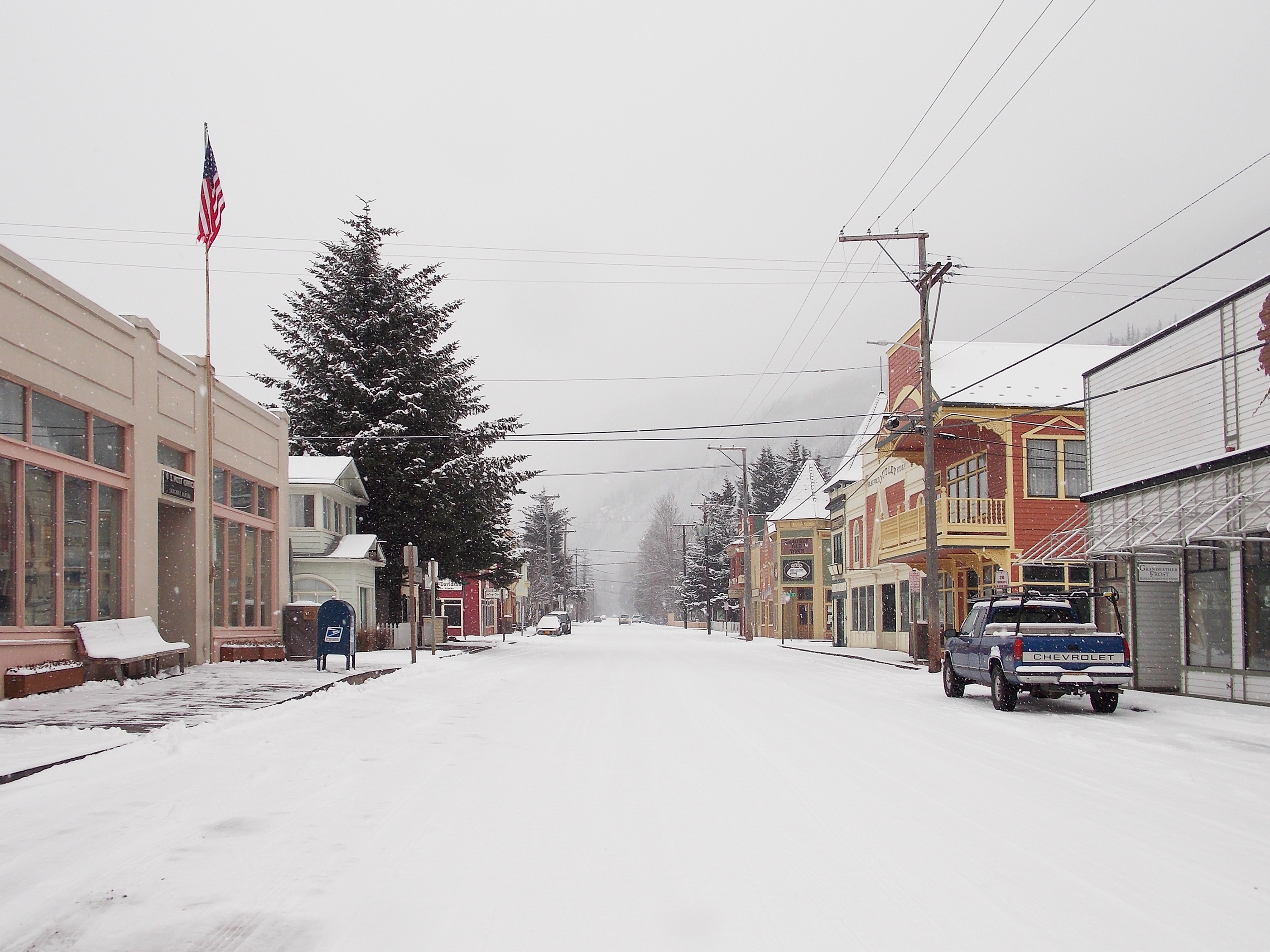 I've always loved Skagway in the winter; Dawn got her first taste last year. It's not just the pristine beauty of the place. It's the people who live in this far-away, isolated town of 1,000—that sees more than a million tourists come through in the summertime. Fifteen hundred summer workers go home in the fall and all winter a smattering of restaurants stay open to serve the local hard-core residents.
Coffee at the Sweet Tooth, lunch at Glacial Smoothies, dinner at the Brew Co. Other places stay open as well, thank goodness. The library. Radio Shack. Liquor store. Grocery store, bank, post office. The Clothes Rush to replace the mitten you lost. Thankfully, the 22 jewelry stores are shuttered.
And there are always friends to visit, historical archives to poke about in, rock painting at the O'Donnell's, senior lunch at the white church, Knit Wits at Grandma Ginny's, alley driving with Miss Bea. The town matriarch, Miss Bea has stories of every era and everyone, hidden in plain sight, in every nook and cranny. I need to catch up on how the wood wars are going and what new sinkhole has emerged.
If you've got nothing to do the week of January 9, 2020, I'd love to introduce you to some of the gang: Jeff, Me, Dawn, Becky, Miss Bea. We're just getting started; a plethora of others will welcome you with open arms.
But you have to explore on your own Harriet Pullen's old hotel, once the swankiest in all of Alaska. It's a sacred place. All that remains today is the chimney.
.

And this is why Skagway is so cool: A ghost town from the 1898 Rush with all of today's amenities—crawling with good people that outnumber the ghosts who still haunt.

But that's another story...