Newsletter Sign Up
Blog Subjects
Recent Blog Postings
Sweetbriar Bride #2 (ebook)
Seattle Sweetbriar Series
Published by Stewart Goodfellow Publishing
---
"Oh, what a book the story of my life would make!" —Louisa Boren Denny
Beautiful Louisa Boren. 24 and unmarried, is an unusal woman for the year 1851. And she knows what she wants; his name is David Denny, and he is destined to be the founder of Seattle.
The Sweetbriar Bride brings the continuing saga of Sweetbriar, the remarkable love story of Louisa Boren and David Denny, and the growing pains of one of America's greatest cities. The scenes have changed, but the challenges of life are no different today than in the mid-1800's: The conflict of human relationships, the struggle for balance in an unblanced world, the stengthening of love amidst the uncertainties of life.


[NOTE: Not yet available. Please contact me—link below—to sign up for a notification notice.]
sketches by Brenda
ISBN: 978-0-943777-19-1
PRICE: 11.95 / ebook
---
opening scene of Sweetbriar Bride—
illustrated and expanded edition
On January 23rd, 1853, in the cabin of A. A. Denny, on the east side of Elliott Bay, Louisa Boren was married to David T. Denny.... The young couple moved their worldly possessions in an Indian canoe to their own cabin on the bay, about a mile and a half away, in a little clearing at the edge of a vast forest.

—Emily Inez Denny in Blazing the Way
LOUISA SIGHED and slid deeper into the covers, crossing her arms over the comforter, the same one she had wrapped her mirror in nearly two years ago. She smiled triumphantly. The trip across the prairie hadn't hurt her mirror at all! And just last night she had given it to David for a wedding present. So there it was—she had her mirror, and she had David.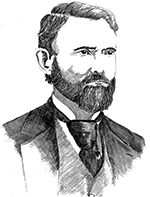 "A bit of cheek, Liza," he whispered, "but you got away with it. And in one piece, too," he added, admiring the lovely mirror she'd given him, formerly her father's, which made the gift all the more special.
Self consciously she drew the quilt up and averted her gaze to the ceiling. The cedar shakes ran evenly across the fir beams. "I had help."
He chuckled, recalling their last night in Cherry Grove, Illlinois. Watching her sneak through the cherry trees to the wagons, hunched over what proved to be the mirror. He'd startled her, and for a moment he'd actually frightened her. She thought he was going to spill the beans and prevent her from stowing the mirror in her trunk. "I knew even then," he told her, "not to get in your way."
She felt the bed move, then he was over her, looking down, catching his hand behind her neck and lifting her mouth to his. She murmured, feeling like a kitten in the sun's warm path.
"I love you," he whispered tenderly. "And I thank you for the gift."
"No more of that pathetic little thing you call a mirror. Surprised you've been able to get a decent shave. Though I rather like a bit of whisker."
"Who are you? What woman sidles up to scruff?"
"I do," she whispered, attempting to brush her cheek against his and loving the smell of his skin.
"Let me look at you," he insisted, and she demurely settled back into the pillows. He ran his fingers over her eyes and her cheeks, then caught her hair behind her neck and lifted it clear so he could kiss behind her ears. "I wanted to do this way back then, in Cherry Grove, in that pearly moonlight."
"You should have kissed me then, David Denny. You could have saved me anxiety."
He answered quietly and quickly. "You were too old for me."
She laughed. "Go on with you! I'm still too old for you!"
He pulled up so she could see his smile.
"Kiss me again," she scolded, taking his hand to put over her heart. "Kiss me all morning long!" The room spun round, tipping, sliding away from her. He whispered things in her ear, but she felt only his warm breath. "We have time," she told him. "Mary Ann promised to keep Arthur away."
"Since when has Mary Ann had any sway over my brother?" he teased, rubbing the tip of his nose against hers and she laughed out loud as he planted flowers of kisses over her face. It was just them, fighting Arthur and the world together. "Wouldn't surprise me a bit," he whispered between kisses, "if that brother of mine came barging in anyway. Those cows are getting pretty hungry, and he's anxious to find some pasture."
"I don't want to hear it! Not today. And I told Mary Ann to tell Arthur that if he gets any foolish notions, he's to take my brother—not you! You're mine all day!" she declared happily, throwing her arms around him.
"Liza, what are we going to do with ourselves? We can't stay in bed all day! I have a million things to do. So do you," he half scolded, but with a smile.
His face was so intense, so full of love for her. A brief shadow crossed his eyes. "I changed my mind,'' he said, reaching for her, but she rolled away, and he caught her wrist just as she was about to toss the embroidered pillow Ma had made. The sheets tangled and twisted as they wrestled in the cold, laughing and fighting for the covers. But then he had her pinned to the feather mattress, her arms held over her head, flat against the pillows. "You're so ridiculously beautiful!" he whispered, so fervently it took her breath. He sank into her her. " I love you,'' he whispered. "My heart is so full of you."
She liked the way he said things.
The door burst open. "Hey! Dave!"
David jerked up. Louisa squealed and dove for the tangled bedsheets, clutching frantically, missing. David threw her a blanket and quickly she dived under it. She wanted to die. Arthur stood in the doorway. Behind him, Mr. Bell.
Mortifying.

or
SWEETBRIAR
BOOKS
Sweetbriar #1

(ebook)

Sweetbriar Bride #2 (ebook)
Sweetbriar Spring #3

(ebook)

Sweetbriar Summer #4

(ebook)

Sweetbriar Autumn #5

(ebook)

Sweetbriar Hope #6

(ebook)

FICTION
Thetis Island

(ebook)

Shipwreck!

(ebook)

NONFICTION
Taming The Dragons

(BOOK)

Skagway: It's All About The Gold (BOOK)
If you'd like to know when the new edition of Sweetbriar Bride is reissued, please sign up for my email list.
I do not give out addresses.


Brenda@BrendaWilbee.com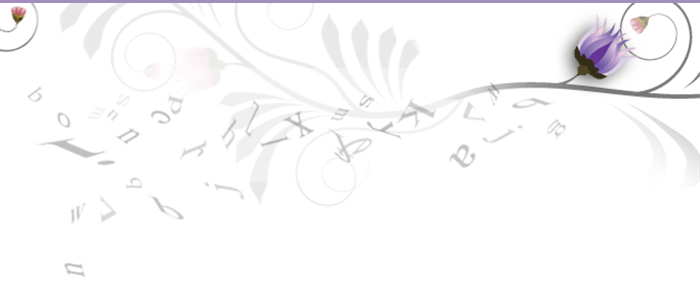 $9.95 USD | 978-0-943777-19-1 | May 15, 2018