Newsletter Sign Up
Blog Subjects
Recent Blog Postings
Sweetbriar Autumn #5 (ebook)
Seattle Sweetbriar Series
Published by Stewart Goodfellow Publishing
---
"Oh, what a book the story of my life would make!" —Louisa Boren Denny
When SWEETBRIAR AUTUMN opens, war erupts 30 miles southeast of Seattle. Outlying settlers and farmers flee for the safety of town, including Louisa and David's friends, the Brannans.
Assured of safety by the acting governor and autumn's harvest, the Brannans and other families and farmers return—to hostile Indian territory. Tays later, they flee back downriver with the cry, "Indians!" They report gunfire, smoke, and blood-curdling screams from farther upriver where Elizabeth and Will Brannan live. Louisa's beloved husband must go at once to the rescue. Or will it be to bury the dead?
[NOTE: Not yet available. Please contact me—link below—to sign up for a notification notice.]

sketches by Brenda
ISBN: 978-0-943777-25-2
PRICE: 11.95 / ebook
---
opening scene of Sweetbriar Autumn—illustrated and expanded edition
All accounts of Seattle's part in the Indian War begin with the exerience of Allen L. Porter of White River.

—Roberta Frye Watt in Four Wagons West
LOUISA BOREN DENNY knew as well as any that Seattle's merchants were slated to profit off the White River settlers this year. The fertile valley sixty miles upriver had proven magical, producing onions the size of small pumpkins, beets six inches wide, potatoes six and seven inches long and so plump it sometimes took two hands to pull them from the soil. The green beans, the settlers up there boasted, rivaled those of the fairytales. All a man had to do was plant a seed and get out of the way. Families like the Brannans and Kings stood to gain considerably, though the merchants in town stood to gain considerably more: Louisa and everyone else in town hadn't tasted a radish in years. She had her own garden, of course, they all did, but no one had the variety or size. A zucchini? She'd die for one of those. No, let's leave the hyperbole, she thought with a smile, to Ursula McConaha Wyckoff.

Louisa was a pretty woman, twenty-eight years old with raven black hair, light brown eyes, flawless skin. And still very much in love with her husband, David Denny, founder of Seattle; though David had become less vital to its development than his older brother Arthur, a principled man who'd inherited their father's political genius. At seventy-five years old and former legislator for both Indiana and Illinois, John Denny was now running for representative in the Oregon Territory. He and Louisa's mother (and the other Denny brothers) hadn't come up to Puget Sound after crossing the prairie, but instead had stayed in Oregon, where they collectively built the little town of Sublimity on the Willamette River.

"Stand still, you silly goose," Louisa said to her twenty-two-month-old daughter, who was determined to keep jumping. She'd just learned how to get both feet off the ground at the same time. "We'll never get your hair tucked into your bonnet if you keep this up."

"Where my go?" the child asked, an articulate little girl with her own sense of syntax.

"To see Papa, and you need your bonnet."

"Why?"

Always "why" these days. "Because winter is coming, that's why."

"No! Why Papa leave his muss?"

It took her a second. "Oh, thermos! I don't know, does it matter?" This morning she was going to kill two birds with one stone. The night before, she'd broken her ceramic bread bowl. Knocked the table and down it went. If she could deliver the thermos and buy a new bowl, she might get back home in time scrub the floor before putting supper on. "Chin up now, darling!"

"Mama, that tickles!"

The girl finally bonneted and coat buttoned, Louisa shrugged into a heavy sweater and opened the door onto a crisp September morning. Emily darted out like a jack rabbit.

"Hey, wait for me!" Louisa swung her flour-sack handbag over a shoulder, thermos thudding against her ribs. She shut and latched the Dutch door and skirted the new rain barrel taking up half the porch of her "inside" house, the small board cabin she and David had built two years before, during Seattle's first Indian scare. They were recently back due to confirmed reports of escalating warfare east of the Cascade Mountains...and sporadic rumor suggesting that the Smalkamish, living this side of the mountain pass, might be in league. Would the murderous lot of them—and this was the question on everyone's mind—go after the unprotected settlers farming along White River?

"Emily Inez, we're not going to visit just now," she said, shaking her head in mock disapproval, for the little girl, waiting for no one, had bumped down the stairs on her bum and was halfway to Mary Ann's house next door.

"But my want to play!"

"I know you do. Perhaps on our way back."

They took their time on the three-block trail into town, Louisa eager to nurture in Emily a curiosity about the world. "This is a sword fern," she explained, squatting to turn a feathery blade upside down and to show her daughter the tidy rows of spores beneath. "Do you see any more ferns?" she asked. "See how they grow all over the forest floor?"

"My see debbel cub." She pointed.

"Yes, and devil's club." This was always a worry, Emily wandering off and getting caught in patch...and getting cut through by the spikes. "Oh, look, here's a mushroom. No, we don't eat these kind."

They passed a handful of houses hardly visible in the woods. Next, the cluttered Indian camp. Louisa paused to chat with Susan, Chief Curley's daughter. Finally the newly finished blockhouse on the right. A terrible eyesore. High walls of square-cut timber; two corner bastions, kidddy korner, at the roofline; surrounded by mud and stumps. But should they ever have to run for safety, God forbid, they couldn't be stumbling through the forest. The trees had to come down and the brush burned. Still, an eyesore.

The trail transitioned into Front Street, angling slightly right and due south, dropping swiftly off the 12-foot cliff to sea level and to what everyone called "the Sawdust." Here stood Mr. Henry Yesler's sawmill and cookhouse. The town proper, with its stores and shops, sat farther south, on "the Point," Doc Maynard's claim. The town popped up here because he sold his plats like yesterday's flapjacks, if not giving them away. The high whine of the whirling saws below, between Louisa and town, was its own flurried but orderly activity beneath the mill roof. Mr. Yesler operated two twelve-hour shifts, employing anyone who wanted to work, including the Duwamish—though he offered them only half pay, an injustice that stuck in Louisa's craw. Curley, Salmon Bay Charlie, Thlid, Suwalth, and several others worked alongside the regulars like Mr. Clarke and Mr. Butler and deserved better. David had hired on the day after they'd moved back to Seattle, hoping to mitigate some of the loss they'd suffer from not being able to work the homestead.

She caught sight of his toque, one she'd knit for him. He was part of a crew guiding a long section of a Douglas fir into the saw, its sharp blade biting through the wood, spewing sawdust, and spitting out one plank after another. A team of two men stood by to take the planks and stack them onto a measured pile of lumber. Other men burned trash, or hauled off the sawdust in squeaking wheelbarrows to the Point, where they dumped one load after another onto the tide flats.

A large cargo ship had tied up to the wharf. Sharp orders sang over the shrill, Yelser's longshoreman loading the vessel bound for San Francisco—and places like China, Australia, the Sandwich Islands. Ruffled with white caps, Elliot Bay glimmered. Louisa lifted a hand to better see through the brilliant sunlight bouncing off the water. A canoe was honing into shore. Three more, farther out, were having a rough time of it. Not surprising, given the wind. She readjusted her handbag, took Emily's hand, and descended into the hubbub.

David and Hillory Butler were hoisting a new section of Douglas fir into the saw trough. Saws still spinning, but making less noise, she approached. Someone jabbed David on the shoulder. He looked over and grinned. "Hang on a minute!" he hollered. Done, he hopped down off the platform, tossing off his gloves. His friend Salmon Bay Charlie leaned against a post, watching them, fishing from his shirt pocket cigarette papers and a tobacco tin.

"What's up?" David asked, angling Louisa away from the rumble.

"You forgot your thermos."

"I did, but you didn't have to come in. Plenty of coffee in the cookhouse."

"As good as mine?"

He laughed. "Well, hello there, peaches," he said to Emily and held out his arms. She all but flew at him.

"Too bad she doesn't like you," said Louisa, laughing.

David planted a dozen kisses on Emily's chin and neck, making her giggle. "Sorry I put you to all this trouble, Liza."

"I have to get a new bread bowl, remember?"

"Ah, yes, you do." He swung Emily onto his shoulders, to her shrieking delight. "Why don't you go down to the Doc's mercantile? I hear Mr. Van Asselt's been busy with his new lathe, making bowls, and Doc's selling them. Wooden," he added. "Can't break those." He reached for her hand, drew her in, and snuck a kiss. "You could have a visit with Catherine," he said, referring to Doc Maynard's wife. "She can show you the bowls."

"Maybe I will." She shrugged off the handbag and rummaged for the thermos.

"Ready to get down?" David asked Emily, tipping his head back to see her, of course throwing her backward.

"Papa! My fall!" she screamed, jerking forward and hunching over his head, fiercely tightening her grip on his forehead to counter her balance.

"No you won't, little walnut! Not unless I dump you like this," he crowed, grabbing her ankles and twisting sideways, and then swinging her around upside down to the tune of shrieks and screams and thrilling laughter. He caught her up in his arms and gave her a kiss.

"The Indians are coming!"

Shivers shot down Louisa's spine.

or
SWEETBRIAR
BOOKS
Sweetbriar #1

(ebook)

Sweetbriar Bride #2 (ebook)
Sweetbriar Spring #3

(ebook)

Sweetbriar Summer #4

(ebook)

Sweetbriar Autumn #5 (ebook)
Sweetbriar Hope #6

(ebook)

FICTION
Thetis Island

(ebook)

Shipwreck!

(ebook)

NONFICTION
Taming The Dragons

(BOOK)

Skagway: It's All About The Gold (BOOK)
If you'd like to know when the new edition of Sweetbriar Autumn is reissued, please sign up for my email list.
I do not give out addresses.
Brenda@BrendaWilbee.com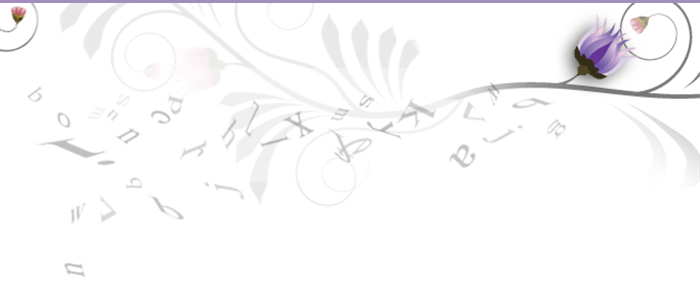 $9.95 USD | 0-978-943777-25-2 | February 15, 2018