Family History
Me From The Mists of Time
Jan 15, 2018 by Brenda Wilbee
I EMERGE FROM THE MISTS OF TIME,

dating back to 5th and 6th centuries, for I come from the very first kings and queens of England, Scotland, and France. But it's from John of Gaunt and Katherine de Roet that my heritage seems to revolve, ironically the first English generation not royalty. Yet these 18th great-grandparents of mine have become, for me, the centerpiece of a complicated family tree firmly rooted in the United Kingdom with numerous graftings from France and much of Northern Europe. But here it is from the beginning.
A Love Story and Royal Lineage
Jan 07, 2018 by Brenda Wilbee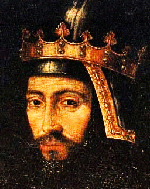 WHEN I GOT INTO GENEOLOGY, I did not expect to find myself a descendent from the first kings and queens of England, Scotland, and France. One of the more interesting stories is that of my 18th great-grandparents.

John of Gaunt is the fourth son England's King Edward III's, third to survive infancy. Katherine de Roët is the daughter of a knight brought to England when King Edward III married Phillipa of Hainault, modern-day Belgium. The story, then, of the king's son and daughter of the queen's knight is hands down the most endearing and enduring love affair in all of English history.
Finding Fred: 1 of 4
Jan 04, 2018 by Brenda Wilbee
I Have A Great-Grandfather
MY GREAT-GRANDFATHER, Major Frederick Augustus Bagley, was one of Canada's original Mounties in 1874—and her youngest. He lied about his age to get in, got caught, but in the end was allowed to sign up "for six months." Fifteen-year-old Fred didn't go home for years. He became their bugle boy in the historic trek west to save the Canadian First Nations from American whiskey traders and to squash any bright ideas the United States might have of annexation.

"Finding Fred" in four parts tells the story of my initial search for my missing grandmother Leona Bagley and stumbling upon her father, one of Canada's most famous Mounties. Frederick Augustus Bagley, however, was not famous for his policing but for his music as well. He started bands all over the prairie, making the Mounties synonymous with symphonies and brass bands.

I write about finding him because DNA calls us all, asking to be discovered so that we can better understand ourselves.
Finding Fred: 2 of 4
Jan 03, 2018 by Brenda Wilbee
Fred's Early Life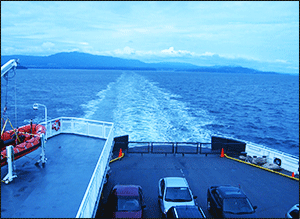 Research on Fred Bagley's very early life
begins not on the prairie but on Vancouver Island with my mother's half brother and his wife—Dale and Penny Bent. Penny has been researching Fred pre-Mountie; my mother, brother, and I post-Mountie. So I drove up through Vancouver to Horseshoe Bay and boarded a ferry for the 2-hour trip across Georgia Straight to Nanaimo to see what information she might have of Fred's mother and father and his childood. Below deck and parked, I got a binder of my research from the jeep, hoofed it up three flights of stairs, and hunted down the cafeteria where I began reacquainting myself with what material I had while eating some very bad scrambled eggs and not very good sausage.
In this episode, I discover my roots in Jamaica and London's "Pacras Poorhouse."
Finding Fred: 3 of 4
Jan 02, 2018 by Brenda Wilbee
Fred's Retirement In Banff
DRIVING INTO BANFF
was a bit of an ordeal, coming through two mountain ranges, miles of construction, and driving rain. I arrived about five o'clock to a town undergoing what looked like open heart surgery. Banff Avenue was completely fenced off with huge diggy machines and bulldozers hard at work along the center. I made a U-turn and headed for Bankhead, the old ghost town north of town. Once a thriving railroad town, immigrants brought in from all over Europe to dig the Rocky Mountain coal, this little, pristine town was home to several hundred Germans, Ukranians, Italians, and Chinese for twenty years: 1904 - 1924.
My fascination with ghost towns is fully rewarded when I learn that Grandfather had ties with Bankhead, the old CPR town built just north of Banff at the turn of the last century.
Finding Fred: 4 of 4
Jan 01, 2018 by Brenda Wilbee
Fred and His Girls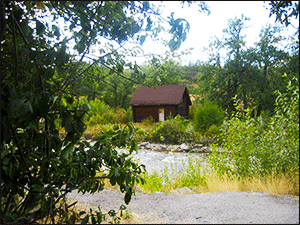 PINCHER CREEK LIES IN THE PORCUPINE HILLS, the Rocky Mountains foothills of Southern Alberta. Here the Mounties bred their horses and here is where Old Buck, Fred's pony, was put to pasture in his old age, where he was allowed to roam free and at will. Buck showed up at Fort Macleod, Fort Calgary, or Pincher Creek as the mood suited him, always welcomed with carrots and apples by Mounties glad to see him. But then at 32 years old, in 1899, he was "humanely put down," the same year his master, my great grandfather, resigned from the Mounties after 25 years of service. Fred and Old Buck were in it together, beginning to end.

Here I find Fred's love for his girls—and my mother.