Tinsy Winsy Studio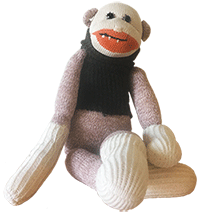 Named after my beloved red sock monkey...

my Tinsy Winsy Studio offers free resources for writers—as well as editing and art & book design for writers who want to self-publish.

Use the three secondary tabs for a closer look.
Please feel free to contact me. I'd love to hear from you.